3/17/2011
Daylight savings time... I love it and I hate it. Give it a few more weeks and I'll be happy that it stays light so long into the evening, but right now I can only think how much I hate getting up an hour earlier. Either way though, It's got me thinking about clocks. Clocks are cool, they come in a variety of sizes, shapes, and they make great wall displays. I think a good old fashioned hand clock is definitely a must have in every house whether is modern, retro, or antique. These are some of my favorites:
3/7/2011
I had a rude awakening this weekend. I forgot how susceptible to sunburn I am. How many people do you know who can get sunburned while inside their car? I can! Nothing is a hot as having a seat belt tan line across your chest. This weekend I sat outside in the gorgeous weather for seriously no more than 30 min and I have a bright red chest and face to show for it! Soooo.... The serach for the sun hat begins. Last year I had an interesting hat that i bought in Europe but I thik I need a little bit more coverage. The floppy hat is a great solution IF you can find one that isn't priced out of this world. I don't get that by the way. How can one hat be $500 and another $20 when the materials and construction are virtually the same? I think this one below from Urban Outfitters fits the bill for me. Especially if I spice it up a little with a cute fabric flower or pretty ribbon tie.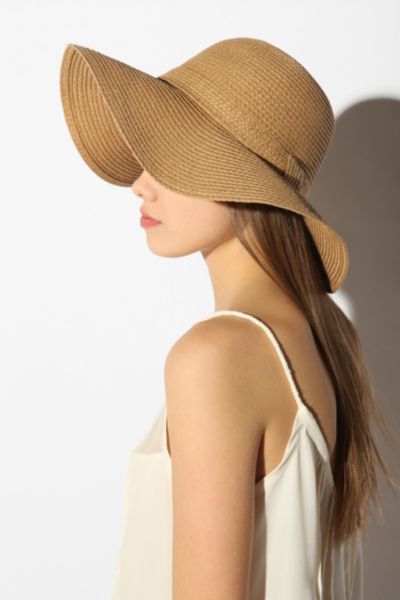 http://www.urbanoutfitters.com/urban/catalog/category.jsp?popId=WOMENS&navAction=poppushpush&isSortBy=true&navCount=36&pushId=WOMENS_ACCESSORIES&id=W_ACC_HATS
2/28/2011
A few weeks ago I was at an auction and was introduced to Jadeite kitchenware for the first time. At the time I thought they were "kinda weird and maybe even ugly" but as the weeks went by my regret at not buying them has steadily increased. Jadeite is definitely weird and in the wrong setting it could surely be ugly but in reality these vintage pieces are just plain awesome. They come in every shape, size, and function. What's your favorite?
http://www.ecrater.com/p/1840298/one-set-jade-jadite-jadeite
http://www.bonanza.com/booths/snowcountry66/items/JADE_JADITE_JADEITE_JUICER_REAMER_MEASURING_CUP
2/27/2011
Spring Cleaning... UGHH! I can remember the growing sense of dread from childhood as spring cleaning time approached. I knew my mom would make me go through every inch of my room and closet with a fine toothed comb when all I wanted to do was play outside with friends. Now that I'm older and have my own home I still have that sense of dread about spring cleaning but it's just something I have to do. Spring cleaning is just as much about throwing out the junk you have collected throughout the year as it is about organizing what you are keeping. With that in mind, I offer up the tack board below from Pottery Barn. Every office or work space needs a good tack board and this one is neutral and as subtle as a tack board can ever be. The greatest thing about this board is that it would be a cinch to make it yourself and save that $150.
Here
are some great DIY instructions from another blogger.


2/24/2011
I live in Texas and even though its still February, the weather is getting much warmer and the nights feel amazing. It seems a little early this year, but I am suddenly overwhelmed with the urge to sit out side and enjoy my deck that's been uninhabitable for the past few months (I don't do cold weather well). Thankfully and in most part due to a wonderful birthday present from my mom, my deck is fairly cute and comfortable when the weather is good. All I really need to finish off the space is a center piece for my table. That's where this weeks "Must Have" comes in. When looking at one of my favorite websites, Napastyle.com, I came across the candle holder below. I've seen these plenty of times before at plenty of different places but they are always so expensive that I'm turned off. Realizing that these would be the perfect touch to my patio, I decided to look a little harder for a cheaper alternative. Here's what I found:
NapaStyle Surgar Mold Candleholder: Sold for $99, not including metal inserts or candles
http://www.napastyle.com/catalog/product.jsp?productId=1668&parentCategoryId=519&categoryId=652&subCategoryId=652
OR!!!
Save-On-Crafts Surgar Mold Candleholder: Sold for $69 inserts and candles included
http://www.save-on-crafts.com/sugarmold.html
So I think I may finally pick one of these cute little center pieces up! If you have a similar find share it below!
2/21/2011
If buying these awesome vintage scales means that you have to keep your toaster or coffee pot under the counter to keep the kitchen from looking cluttered, it will be well worth the inconvenience!
Napastyle
offers these unique vintage kitchen scales and they are simply the cutest and most functional decoration I've seen in a long time! Although the price is a wee bit steep in my opinion, I found that searching google for "vintage kitchen scales" will yield a wide variety of more economically priced options.
2/17/2011
Check out these great pillows at ZGalleries.com What a great way to spice up your living room or bedroom and give it a bright new feel to match the season!